Keynote Speakers of MICAD2022
(Alphabetize by Last Name)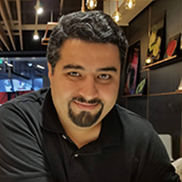 Asst. Prof. Ehsan Adeli
Stanford University, United States
Co-director of Stanford AGILE (Advancing technoloGy for fraIlty and LongEvity) Consortium
Director of Mind and Motion Lab
Senior Member of IEEE
Ehsan Adeli, Ph.D., is an Assistant Professor at the Stanford University, Department of Psychiatry and Behavioral Sciences and is affiliated with the Computer Science department. His research interests include computational neuroscience, computer vision, machine learning, and healthcare. Dr. Adeli is an executive co-director of Stanford AGILE (Advancing technoloGy for fraIlty and LongEvity) Consortium, which aims to develop methods to diagnose and treat frailty. He is an Associate Editor of two journals in the field: IEEE Journal of Biomedical and Health Informatics and the Journal of Ambient Intelligence and Smart Environments. He is a Senior Member of IEEE and has served as area chair for several conferences (MICCAI, CVPR, ICLR, AAAI) over the past 3-4 years.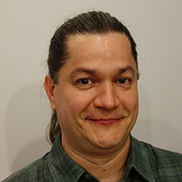 Prof. Adrian Barbu
Florida State University, United States

Adrian Barbu received a Ph.D. in Mathematics in 2000 from Ohio State University and a Ph.D. in Computer Science in 2005 from the University of California, Los Angeles. From 2005 to 2007, he was a research scientist and later a project manager in Siemens Corporate Research, working on medical imaging problems. He received the 2011 Thomas A. Edison Patent Award with his Siemens coauthors for their work on Marginal Space Learning. In 2007, he joined the Statistics Department at Florida State University as an assistant professor and since 2019 as a professor. He has published more than 70 papers in computer vision, machine learning, and medical imaging and has more than 25 patents related to medical imaging and image denoising. He also wrote a book with his Ph.D. advisor Song-Chun Zhu. The book is titled "Monte Carlo Methods" and was published in Springer in 2020.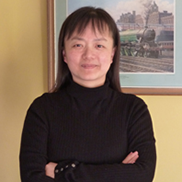 Prof. Liangxiu Han
Manchester Metropolitan University, United Kingdom
Co-Director of Centre for Advanced Computational Science
Deputy Director of Crime and Wellbeing Big Data Centre
Prof. Liangxiu Han is currently a Professor of Computer Science at the Department of Computing and Mathematics, Manchester Metropolitan University. Prof. Han's research areas mainly lie in the development of novel big data analytics/Machine Learning/AI, and development of novel intelligent architectures that facilitates big data analytics as well as applications in different domains using various large scale datasets such as images, sensor data, network traffic, web/texts and geo-spatial data. As a Principal Investigator (PI) or Co-PI, Prof. Han has been conducting research in relation to big data/Machine Learning/AI, cloud computing/parallel and distributed computing (funded by EPSRC, BBSRC, Innovate UK, Horizon 2020, British Council, Royal Society, Industry, Charity, respectively, etc.).
Prof. Han has served as an associate editor/a guest editor for a number of reputable international journals and a chair (or Co-Chair) for organisation of a number of international conferences/workshops in the field. She has been invited to give a number of keynotes and talks on different occasions (including international conferences, national and international institutions/organisations).
Prof. Han is a member of EPSRC Peer Review College, an independent expert for Horizon 2020 proposal evaluation/mid-term project review, and British Council Peer Review Panel.
Prof. Klaus Maier-Hein
Heidelberg University, Germany
Managing Director of Data Science and Digital Oncology at the German Cancer Research Center (DKFZ)
Klaus Maier-Hein is full professor at Heidelberg University and Managing Director of Data Science and Digital Oncology at the German Cancer Research Center (DKFZ). He heads the Division of Medical Image Computing at the DKFZ and the Pattern Analysis and Learning Group at Heidelberg University Hospital. After studying computer science at Karlsruhe Institute of Technology and École Polytechnique Fédérale de Lausanne he received his PhD in computer science in 2010 from the University of Heidelberg, followed by postdoctoral work at DKFZ and Harvard Medical School. His research is focused on deep learning methodology in the context of medical imaging and the development of research software infrastructure for efficient translation of results.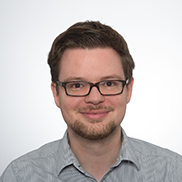 Prof. Dr. Thomas Schultz
University of Bonn, Germany
Head of the Visualization and Medical Image Analysis Group

Thomas Schultz is a university professor for Life Science Informatics and Visualization at the University of Bonn, Germany, where he is heading the Visualization and Medical Image Analysis Group at the B-IT and Department of Computer Science. His work focuses on the development and integration of computational tools for quantitative image analysis, machine learning, and interactive visualization, in order to gain insights from large, complex, and dynamic image data, which challenges traditional approaches to image analysis and interpretation. He has served as an area chair/IPC member at various conferences, including MICCAI, MIDL, IEEE VIS, EuroVis, PacificVis, and VCBM.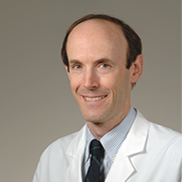 Prof. Ronald Summers
Senior Investigator and Staff Radiologist at the NIH

Ronald M. Summers received the B.A. degree in physics and the M.D. and Ph.D. degrees in Medicine/Anatomy & Cell Biology from the University of Pennsylvania. In 1994, he joined the Diagnostic Radiology Department at the NIH Clinical Center in Bethesda, MD where he is now a tenured Senior Investigator and Staff Radiologist. In 2013, he was named a Fellow of the Society of Abdominal Radiologists. He is currently Chief of the Clinical Image Processing Service and directs the Imaging Biomarkers and Computer-Aided Diagnosis (CAD) Laboratory. In 2000, he received the Presidential Early Career Award for Scientists and Engineers, presented by Dr. Neal Lane, President Clinton's science advisor. In 2012, he received the NIH Director's Award, presented by NIH Director Dr. Francis Collins. His research interests include deep learning, virtual colonoscopy, CAD and development of large radiologic image databases. His clinical areas of specialty are thoracic and abdominal radiology and body cross-sectional imaging. He is a member of the editorial boards of the Journal of Medical Imaging and Academic Radiology and a past member of the editorial board of Radiology. He is a program committee member of the Computer-aided Diagnosis section of the annual SPIE Medical Imaging conference and will be co-chair of the entire conference in 2018 and 2019.He was Program Co-Chair of the 2018 IEEE ISBI symposium.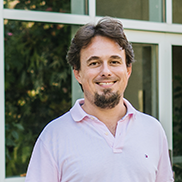 Prof. Tolga Tasdizen
University of Utah, United States

Dr. Tasdizen is a Professor of Electrical and Computer Engineering and a faculty member of the Scientific Computing and Imaging (SCI) Institute at the University of Utah. His areas of expertise are image processing, biomedical image analysis and machine learning. His laboratory has been funded by the National Institutes of Health, the National Science Foundation, the Department of Energy and the Department of Homeland Security. He received the National Science Foundation's Early CAREER award in 2012. Dr. Tasdizen's research emphasizes developing novel solutions in image analysis and machine learning as well as making contributions to the driving medical applications. He is particularly interested in deep learning applications where labeled data is scarce, and researches alternative methods of supervision and semi-supervised learning approaches for solving these problems. He has served as an Associate Editor for IEEE Transactions on Image Processing, IEEE Signal Processing Letters and BMC Bioinformatics, Area Chair for MICCAI, and currently serves as a Senior Area Editor for IEEE Transactions on Image Processing.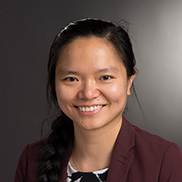 Prof. Linwei Wang
Rochester Institute of Technology, United States

Dr. Linwei Wang is a Professor of Computing and Information Sciences at the Rochester Institute of Technology in Rochester, NY. She directs RIT's Signature Interdisciplinary Research Area in Personalized Health Technology. She also directs the Computational Biomedical Lab (CBL) that conducts interdisciplinary research at the intersection of artificial intelligence and healthcare, especially in the development of Bayesian inference and Bayesian deep learning techniques for health data understanding. Her group's research is supported by over 8-million funding from the National Science Foundation and the National Institutes of Health. Dr. Wang serves as a current member on the Board of the MICCAI Society. She is a recipient of the NSF CAREER Award in 2014 and the United States' Presidential Early Career Awards for Scientists and Engineers (PECASE) in 2019.